Certificate IV in Celebrancy CHC41015
Train in Melbourne in 2019
We are currently taking enrolments for a course in Melbourne. The face-to-face component will run from Monday 18 February to Friday 22 February, 9.30am-5pm daily, and will be held in Chadstone. Contact us today to secure your place!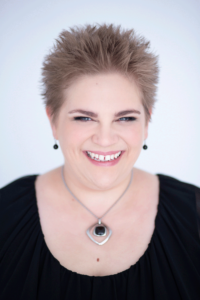 Marriage celebrants get to be part of people's best day of their lives. Celebrants set the tone for the entire wedding, getting the guests primed for an incredible celebration party. It's a privilege and an honour to work with all kinds of couples to develop a ceremony that reflects their life and love for each other. If you're looking for an emotionally fulfilling career, what better choice could there be?
Over recent years, the demand for civil celebrants in Australia has grown, with a recognisable shift from traditional church ceremonies to the more personal and flexible option of civil ceremonies.
Celebrants in Australia don't only perform marriage ceremonies though; they are also called upon for funerals, baby namings, vow renewals, and commitment ceremonies.
With a growing demand for capable, qualified people who enjoy helping others celebrate a very special occasion, all you need is the right celebrant course to get you qualified – that's where we can help.
Our Team
The Head of our Cert IV in Celebrancy Training and Assessment Team, Sarah Aird, is renowned nationwide as a knowledgeable and caring trainer, so you can be assured that you will be in good hands from day one. We will take care of your course requirements from the moment you enrol all the way through to the completion of your assessments, and ensure you are ready for your application to the Attorney General's Office for registration as a Commonwealth Registered Marriage Celebrant.
Our experienced team guides you through every aspect of the different types of ceremonies Australian celebrants can perform, from baby namings to marriages to funerals and everything in between. We ensure that you have the skills and knowledge to perform all ceremonies with confidence, and manage the legalities of marriages with assurance.
We work with industry leaders to continue to develop and refine our course. We ensure that our celebrants are given the best information, training and skills to become the best celebrants they can.